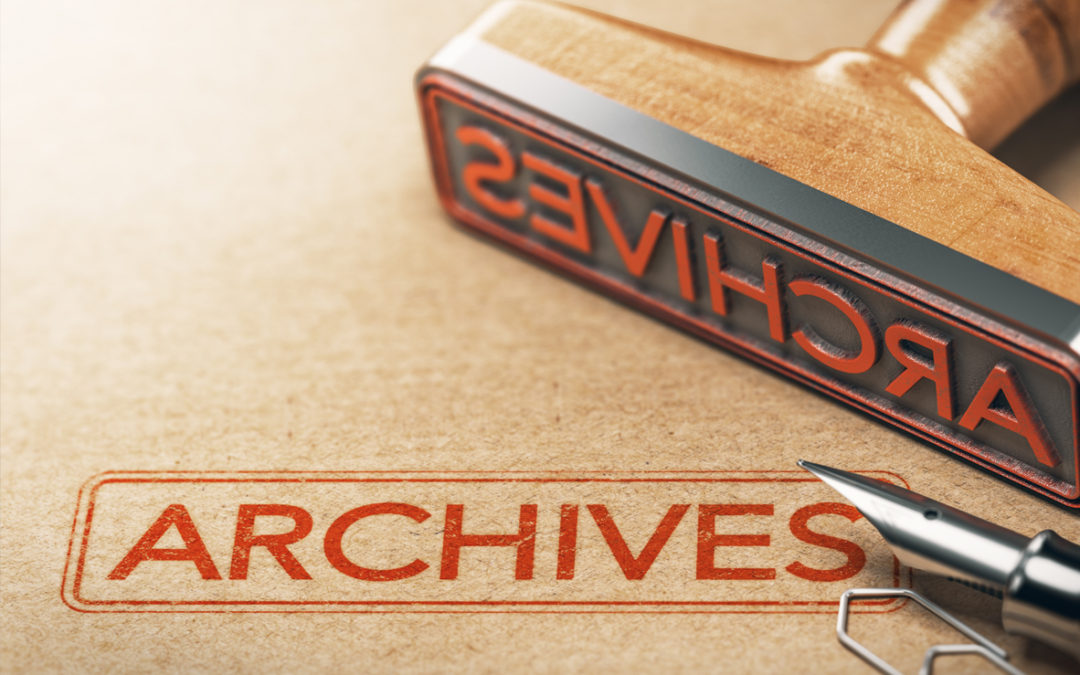 Award-Winning Neighborhood Cheese, Specialty Food & Wine Shop's Largest Location Offers Two Integrated Concepts Within One Space
Chicago (October 29, 2015) – Pastoral Artisan Cheese, Bread & Wine will officially open its fourth and largest retail location today, beginning at 4:00pm, at 5212 N. Clark Street in Andersonville. The 3,800 square foot space, designed by Chicago-based Moss Design, is an exciting extension of the company's European-inspired neighborhood concept. The new location is an inviting open format, which includes a hybrid retail space and 75-seat wine bar and restaurant, named Appellation.
Lined by the building's existing reclaimed exposed brick, the new retail space will delight guests with all the things you've come to expect from Pastoral – multiple interactive stations including a specialty cheese bar, gourmet accompaniments, sandwich and salad stand, and an extensive wine offering that will showcase wine at approachable price points as well as coveted benchmark or premium-priced wines. As with other Pastoral locations, the store will feature high quality, handcrafted products, including cut-to-order domestic and international specialty cheeses, charcuterie, freshly baked breads, small production wines, craft beers and spirits, custom gift baskets, and artisan catering.
The integrated space will include a slicing counter with small production charcuterie from top producers. To accent and accompany its charcuterie station, Pastoral will feature a rotating French mustard on tap from Maille, which, in the United States, is available in just two locations outside of Chicago. The first variety offered for the autumn will be "White Wine," which guests can pour, to order, into a ceramic Maille crock. Pastoral will also carry several varieties of Maille's premium-line jarred mustards, including Blackcurrant, Cognac, Walnut, Lemon & Harissa, as well as a premium Hazelnut oil.
Pastoral's sandwich and salad fans will be able to place takeaway orders throughout the day in a separate to-go area, making it the premier gourmet lunch destination in Andersonville. The company's much-loved bread offerings, sourced from La Fournette Bakery & Café and Cook au Vin, will be sold in the retail space and will be used in Pastoral's sandwich menu. Later in November, Pastoral will begin serving a daily counter service breakfast that will include quiche, Counter Culture coffee and espresso, pastries from an exclusive partnership with Evanston's Hewn, and more.
In a nod to Andersonville's Swedish heritage, the retail area will offer traditional Swedish delicacies that the neighborhood has come to appreciate from renowned, but now closed, retailers such as Erikson's Delicatessen and Wikstrom's Gourmet. Pastoral will carry delicacies from the latter founder's daughter, Marie Wikstrom, such as beloved cheeses, summer sausages, pickled herring and homemade lingonberry-cherry jam, which has been an Andersonville staple for generations.
The intimate environment allows for Pastoral's knowledgeable team to provide attentive and thoughtful service as patrons browse the European-inspired shop and order cheese and artisan foods and beverages to stay or take away. Guests are encouraged to enjoy the full space throughout the day, which offers multiple seating options, including a cheese bar and custom-crafted wine bar, which unites retail and restaurant, an ideal spot for people-watching over wine and bar bites in the evening.
Introducing Appellation Wine Bar & Restaurant
An extension of the Pastoral retail store, Appellation will offer guests a simple but amazing approach to food and wine with a sense of place, in a warm, inviting space. The restaurant's name and menu inspires guests to appreciate the place of origin for each ingredient and wine pairing, as well as the farmers and producers with whom Pastoral has built great relationships over time.
Chef Jesse Williams, former head chef of Birchwood Kitchen and Lula Café veteran who trained under Jason Hammel and attended the Culinary Institute of America,
will preside over the full-service kitchen through a straightforward and simply delicious brunch and dinner program. Chef Jesse, a former Pastoral cheesemonger, debuts Appellation's inaugural dinner menu featuring a range of rustic and creative cuisine using high-quality ingredients that often highlight the notable cheeses Pastoral has championed for more than 10 years. In addition to composed cheese plates and homemade charcuterie, the menu includes Black Dog Gelato for dessert, and many signature dishes, such as:
Egg noodles with milk braised pork shoulder ragu, carrots, leeks, fennel, olives;
Roasted chicken thigh, mustard vinegar sauce, cornichons, cippolini, raclette mashed potatoes;
Dill ricotta gnudi with preserved lemon, beets, hazelnuts, butter, pantaleo;
Patty melt with smoked onion confit, Swedish cheese, miche, frites
Guests dining at the chef's table in front of the kitchen will get a glimpse of Chef Jesse and her team's chemistry and artistry. Later in November, Appellation will also begin serving weekend brunch.
Andersonville's Wine Destination
Paralleling Appellation's creative, rustic menu is Pastoral's exquisite wine program, developed by head Wine Buyer, Mark Wrobel (formerly of In Fine Spirits Lounge in Andersonville). The wine bar, which will offer 20 wines by the glass, will broaden
Pastoral's approach to wine by featuring a rotating selection of rare and exclusive vintages by the glass and on tap, including Mawby's Cuvée Pastoral. Like its other locations, the Andersonville location will focus on a distinct type of wine each month, such as American wines (October), Benchmark wines (November), and Sparkling wines (December), and will offer flights to explore and celebrate each category.
Many wines sold at retail will also be available for order at Appellation at approachable prices, from traditional regions with classic and up-and-coming producers. Pastoral's complete wine collection – containing approximately 200 varieties – will focus on great-tasting, small production, family-owned vineyards that are either organic, and/or use sustainable production processes. Pastoral will also feature well-paired craft cocktails and beers.
Design Elements
The dining area was designed with reclaimed materials including French-inspired ceiling-beams, beautifully appointed installations, wine labels etched into the tabletops, and wall-lined banquettes. The front section of the restaurant features full-sized windows that open up to Clark Street and telescoping barnyard-door partitions, which allow the space to also serve as an intimate setting for private parties. A vintage wine press, reclaimed from the basement of Di Bruno Brothers gourmet retailers in Philadelphia, and crafted into a chandelier by renowned lighting artist Ted Harris, shines from above the chef's table. An eye-catching antique milk and cream can chandelier also hangs in the store's front window. The dining area also will feature unique and inspired works from local artists, which will rotate seasonally and are offered for sale. Adam Thomas, a highly celebrated local oil painter known for his vibrant abstracts and realistic renditions of landscapes and animals, will be the first artist to display his dramatic clouds exhibit. The current exhibit will be featured through the holidays.
"We couldn't be more excited or proud to unveil this unique retail location, complete with a wine bar and restaurant, to the vibrant Andersonville community," said Greg O'Neill, co-owner/co-founder of Pastoral Artisan Cheese, Bread & Wine. "With two exciting concepts under one roof, we look forward to welcoming guests to this new neighborhood European-style breakfast, gourmet lunch, dinner, and wine destination that will make shopping for and enjoying artisan food and wine enlightening, approachable, fun and delicious."
Pastoral will be open Monday through Saturday from 11:00am – 9:00pm and Sunday from 11:00am – 6:00pm. Morning counter service of European style breakfast will commence in mid-November.
Appellation will offer Bar Bites beginning at 4:00pm each day and dinner seven days a week commencing at 5:00 p.m. each. On Sunday – Thursday, dinner will be served until 10:00 p.m., and until 11:00 p.m. Friday and Saturday. The wine bar will close at midnight Monday – Thursday, 1:00 a.m. Friday and Saturday, and 11:00 p.m. on Sunday. Saturday and Sunday brunch service will commence in mid November.
For more information, please visit pastoralartisan.com or call Pastoral at 800.721.4781. Reservations are not currently being accepted for Appellation. Walk-ins only. For more information, call 773.358.7181 or visit Appellation on Facebook at http://www.facebook.com/AppellationChicago
About Pastoral Artisan Cheese, Bread & Wine
Founded in 2004 by Ken Miller and Greg O'Neill, Pastoral Artisan Cheese, Bread & Wine is a group of national award-winning neighborhood cheese, specialty food and wine shops offering the highest quality, cut-to-order domestic and international specialty cheeses, freshly baked breads, perfectly chosen accompaniments and small production wines, along with hand-crafted, cheese-loving beers and spirits. Pastoral also offers custom gift collections, gourmet sandwiches and salads, picnics and catering. Pastoral is committed to providing the highest level of service and education for customers, striving to make shopping for and consuming artisan goods enlightening, approachable, fun and delicious. Pastoral welcomes customers at four Chicago store locations, and ships nationwide at www.pastoralartisan.com. Pastoral was named "Outstanding Retailer of the Year" in 2007 and 2012 by the Specialty Food Association. In 2012, the Company opened Bar Pastoral, an award winning, Michelin Guide recommended cheese & wine bistro serving shareable fare, in a cozy, inviting neighborhood setting. In October 2015, Pastoral will open its newest restaurant and wine bar, named Appellation, and retail location, in Chicago's vibrant Andersonville neighborhood.
About Appellation
Launched in October 2015, Appellation is a 75-seat bistro serving food and wine with a sense of place. Led by Chef Jesse Williams and featuring a menu of approachable and rustic dishes, Appellation encourages guests to sip and savor appetizers, entrees, and other shareable plates featuring the fine cheese and wine offered in Pastoral's retail locations. Appellation serves breakfast, lunch, and dinner during the week, as well as dinner and brunch on weekends. For more information, follow Appellation on Twitter @AppellationChi, and like the wine bar and restaurant on Facebook http://www.facebook.com/AppellationChicago
# # #