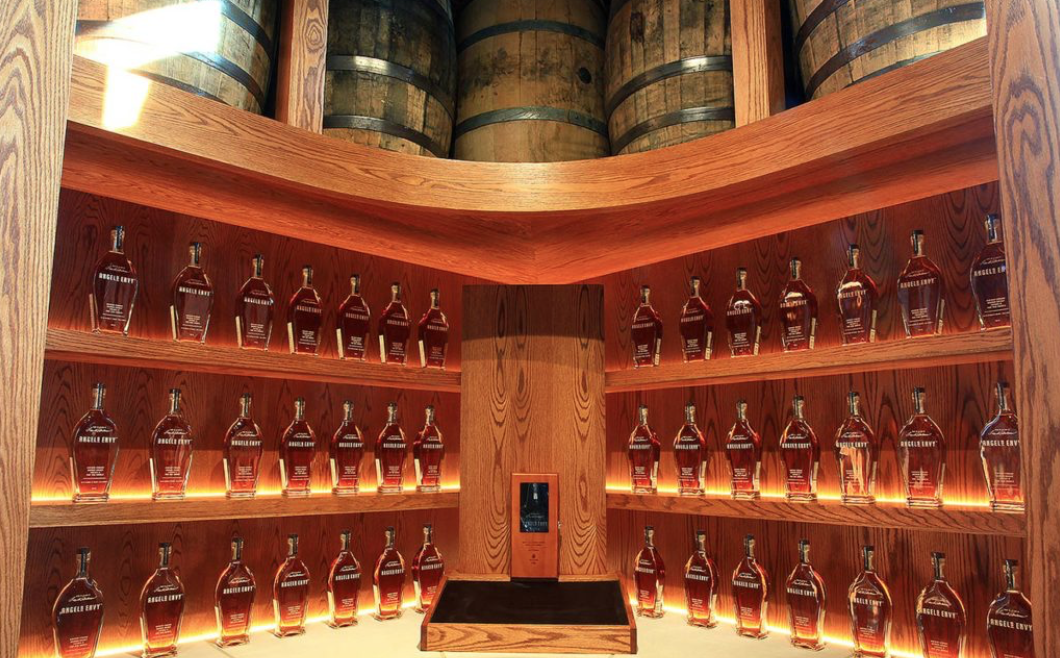 Oaken Ticket Online Sweepstakes Gives Kentuckians the First Chance to Tour the New Angel's Envy® Distillery Before it Opens to the Public on Saturday, November 19

Louisville, Kentucky (October 27, 2016) – Angel's Envy®, the super-premium Kentucky Straight bourbon of uncompromising character and quality, will officially open its distillery to the public for guided tours, beginning Saturday, November 19. Online reservations, which are required, are being accepted beginning today at www.angelsenvy.com. Admission is $15 per person and includes a tasting.
Kentucky residents can also enter for the chance to get a first look at the new distillery through the Oaken Ticket Sweepstakes. Angel's Envy will host ten lucky Kentuckians (and one guest each) to receive a complimentary, personal guided tour of the new facility on Saturday, November 19th at 10 a.m. with Wes Henderson, Co-Founder/Chief Innovation Officer at Louisville Distilling Company, LLC. To be eligible, entrants must be residents of Kentucky and 25 years of age. Winners will be notified by Angel's Envy. For full contest rules and to enter the drawing, please visit www.angelsenvy.com.
Located at 500 E. Main Street at Jackson, (the former Vermont American Building), the new state-of-the-art facility will be the first full-production distillery in downtown Louisville. After breaking ground in 2013, the $27 million facility will serve as the home of all Angel's Envy operations (from milling of grains to blending and bottling on site), as well as a bar and gift shop.
The Angel's Envy Distillery will be open for tours on Mondays and Wednesday through Saturday from 10:00am to 5:00pm and on Sundays, from 1:00 to 5:00pm. Tours will not be available on Tuesdays.
For more information, please visit us at www.angelsenvy.com or on Facebook https://www.facebook.com/AngelsEnvyBourbon and twitter https://twitter.com/Angels_Envy (@angels_envy).
The ANGEL'S ENVY™ brand is part of the portfolio of Bacardi Limited, headquartered in Hamilton, Bermuda. Bacardi Limited refers to the Bacardi group of companies, including Bacardi International Limited.
Angel's Envy™ is a proud member of the Kentucky Distiller's Association (KDA)
Angel's Envy™ 2016. Heaven Can Wait. Please Drink Responsibly.
# # #