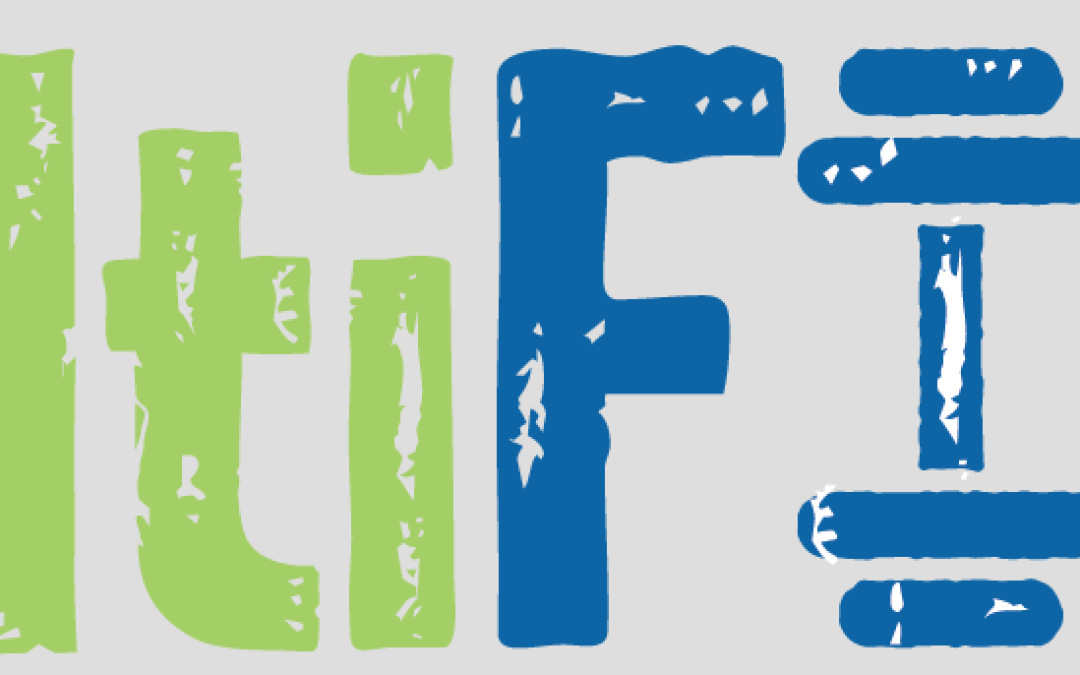 Revolutionary Bar System Powered by UNX Allows Everyone the Ability To Train Alongside Professional Athletes
Chicago, Ill. (December 11, 2019) – ultiFIT®, a unique program and exercise apparatus that brings the "Obstacle Course Racing workout experience" (OCR) to the comfort and convenience of your own home, today began taking pre-sale orders at www.ultifitonline.com.
Powered by the UNX channel, the new system combines state of the art OCR equipment with premium on-demand workouts spearheaded by Jesse Labreck, the first woman in American Ninja Warrior history to qualify for the Las Vegas Finals in her rookie season. Since then, Jesse has returned to Vegas three additional times as a finalist and made a name for herself among elite world-class athletes.
"If you're looking for a fun, safe way to get you or your kids away from the screen, look no further than the ultiFIT rig and daily workouts," said Labreck. "This style of workout is perfect for current and aspiring OCR athletes because of the obstacle features, plus each workout is professionally hand-crafted to challenge anyone at any fitness level."
The average time kids spend watching online videos has doubled in the last four years.[1] Childhood obesity affects approximately 13.7 million children and adolescents in the U.S.[2] But, ultiFITon-demand workouts are a great example of how video can help to improve kids' lives by mixing screen time with fun physical activity. ultiFIT is effective and appropriate for families and kids of all ages and abilities fostering family fun with exercise. All ultiFIT workouts are designed by Certified Personal Trainers and athletes who are professional OCR competitors.
The workouts, which will occasionally feature guest celebrity pro athletes, will focus on calisthenics that challenge every muscle in the body and offer Beginner, Intermediate or Advanced options. On-demand videos will be released every Monday through Friday on www.ultifitonline.com and promise to be challenging, fun and effective.
With accessories that include rings, holds and various obstacle attachments, the bar system is truly unique and modular – allowing for easy manipulation so each workout is customized. Made of weather-resistant powder coated metal and approximately 6′ wide x 7′ deep x 7′ high, the ultiFIT system can be set up anywhere inside or outside of the home – living room, basement, garage, or backyard – as well as in a gym, school or community center. The ultiFiIT program also makes a great supplement to a current gym membership.
For just $9.99 per month, users can access a library of on-demand 25-30 minute workouts and train alongside their favorite pro athletes via www.ultifitonline.com. Users can choose to simply purchase the ultiFIT bar system; however, on-demand workouts are only available through the UNX channel subscription.
ultiFITpre-sale orders are currently being accepted with projected equipment delivery in March 2020. A singular bar system retails for $1499, but is available at a special pre-sale promotion for $1,399, which runs from December 11, 2019 through February 29, 2020. The system includes the following accessories: (2) 4" spheres, (2) t-ledges, (2) cones, (2) rings, (2) elastic bands, (2) suspension straps, (8) runners, and (8) quicklinks; plus, a dip bar and a complimentary subscription to UNX NOW through March 31, 2020.
ultiFIT accessories can also be purchased separately for $450. Dip bars can be purchased separately for $89 each.
For more information on ultiFIT,visit https://www.ultifitonline.com
ABOUT ULTIFIT®
Founded in 2017, ultiFIT® is a revolutionary workout program that combines the most effective principals of high-intensity interval training (H.I.I.T.) and obstacle course training for BIG results. Whether you're an advanced athlete or just beginning your fitness journey, ultiFIT will meet you where YOU are and help you accomplish goals you never thought possible.  
ABOUT UNX
Created by pro athletes, UNX features a professional obstacle-based competitive league as well as an interactive OTT channel with access to competitions, and a daily "UNX Fast Forward" show featuring athlete interviews, analysis of runs and ultiFit®. For more information, visit www.unxnow.com.
# # #
[1]Common Sense Media national survey of more than 1,600 American 8-to-18-year-olds about their use of, and relationship with, different types of media.
[2]Centers for Disease Control and Prevention, 2019