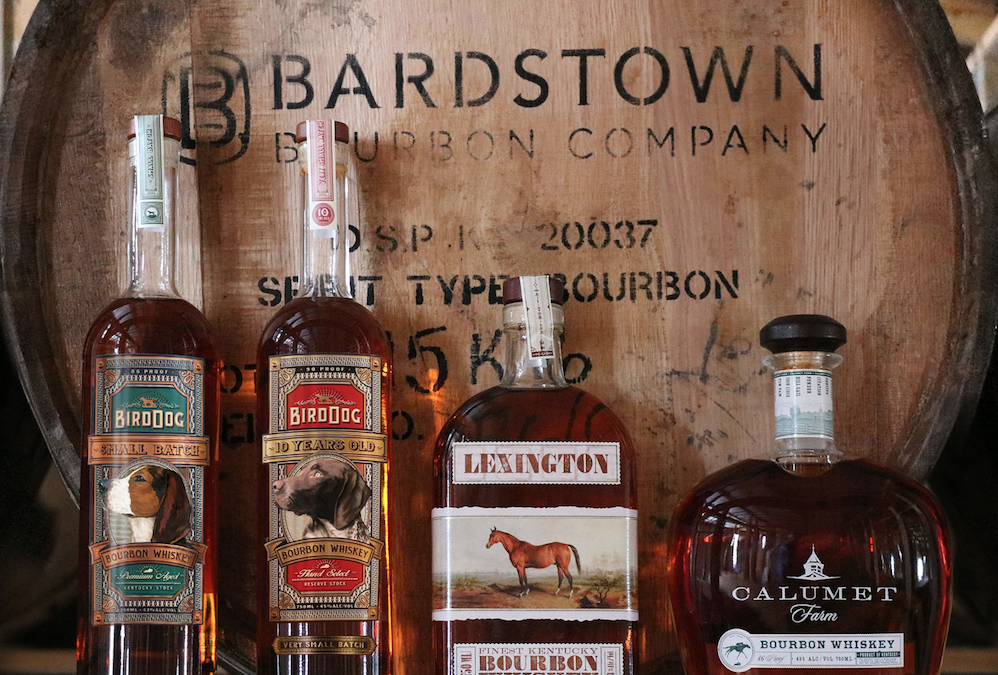 America's Largest New Distillery Also Breaks Ground on Expansion Project in Response to Massive Demand for Custom, Authentic, Kentucky Whiskey Products
Bardstown, KY (January 30, 2017) – The Bardstown Bourbon Company (BBCo) announced today that Western Spirits Beverage Company, the makers of Bird Dog Whiskey, Lexington Bourbon and Calumet Farm Kentucky Bourbon Whiskey, is the first to announce that it has joined BBCo's Collaborative Distilling Program. Western Spirits will work together with BBCo to produce custom whiskey for its brand portfolio. The partners will begin their first distillation this month.
The partnership affords Western Spirits the opportunity to work with Bourbon Hall of Fame Master Distiller Steve Nally and The Bardstown Bourbon Company's first-class distilling team to produce their high-quality bourbon for many years to come.
"We are so excited about the opportunity to partner with the great team at The Bardstown Bourbon Company," said Tim Livesay, President of Western Spirits. "With their vision for a Napa Valley type experience, a state-of-the-art whiskey distillery and Steve Nally's hall-of-fame bourbon making experience, we are enthusiastic about making The Bardstown Bourbon Company the home of Western Spirits' bourbon portfolio."
"Western Spirits has an exciting and growing portfolio of brands," said David Mandell, CEO of Bardstown Bourbon Company. "We are eager to begin producing fantastic bourbon for Western Spirits Beverage Company."
Due to the success of its sold out Collaborative Distilling Program, The Bardstown Bourbon Company recently broke ground on a distillery expansion project. The distillery's current 1.5 million proof gallon capacity will be expanded to 3 million proof gallons, which will enable BBCo to provide more capacity for current customers as well as take on new customers in 3rd quarter 2017. BBCo can ultimately be expanded to more than 6 million proof gallons within the current design, by adding additional equipment.
The Bardstown Bourbon Company plans to open its visitors and events center to the public by Summer 2017. The center will contain one of the largest collections of whiskey in the state of Kentucky. The state-of-the-art whiskey distillery will also include a transparent educational experience and high-end tours and tastings, event space, and eventually, a restaurant and boutique hotel.

ABOUT THE BARDSTOWN BOURBON COMPANY
The Bardstown Bourbon Company is a celebration of the art of making whiskey. No secrets, mythical stories, or fabricated legends, the Bardstown Bourbon Company celebrates the craft of making great whiskey and the Bardstown community that brings bourbon to the world. BBCo started commercial production in September 2016 and is producing whiskey, bourbon, and rye for its own brands as well as for its Collaborative Distilling Program partners.
Located in the "Bourbon Capital of the World," BBCo's $25 million destination experience includes a first-of-its-kind Napa Valley style campus featuring a state-of-the-art whiskey distillery, unique and transparent educational experience, integrated visitors center, event space, whiskey library and bar, and eventually a restaurant and boutique hotel.
To learn more about The Bardstown Bourbon Company visit:
www.facebook.com/bardstownbourboncompany
ABOUT WESTERN SPIRITS BEVERAGE COMPANY
Established in 2008, Western Spirits Beverage Company was founded to focus on a vision to build unique, innovative spirits brands. From unprecedented infusions to creating standout brands, Western Spirits prides itself on its commitment to create great tasting spirits in the ever-changing spirits universe.   Located in Bowling Green, Kentucky, Western Spirits has continued to grow through aggressive brand expansion and a robust sales force backing distribution within all 50 states.
To learn more about Western Spirits Beverage Company brands, please visit:
http://www.lexington-bourbon.com/
###