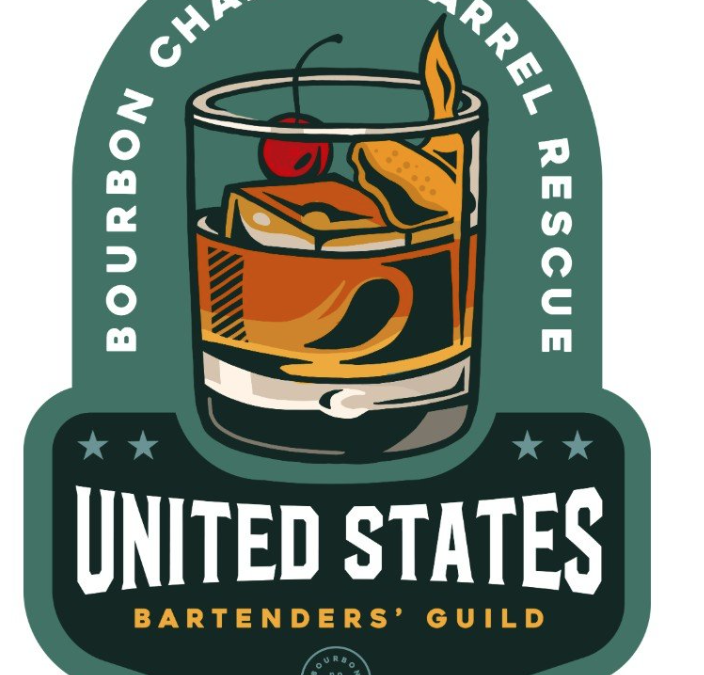 Chandler, AZ (April 29, 2020) – Bourbon Charity, a 501(c)(3) non-profit organization, today launched an online charitable private whiskey barrel fundraiser to benefit key organizations within the hospitality industry in light of the COVID-19 Pandemic, including the James Beard Foundation, United States Bartenders' Guild (USBG) and local restaurants and retail stores in its home state of Arizona.
Those interested in supporting the organization can visit BourbonCharity.org to secure their bottle(s) from among two super-premium offerings:
Beginning April 29

Rossville Union® Straight Rye Whiskey ,a bottled-in-bond (100-proof) release aged for four-seven years from MGP; 198 bottles at $49.99 each

Beginning May 15

Barrell Craft Spirits TN Whiskey aged for 14 years (private barrel selection); 88 bottles at $89.99 each
Participants will have the opportunity to select from among four Arizona retail and restaurant locations to place their order for online delivery or curbside pickup: Phoenix City Grille (Phoenix), All American Modern Sports Grill (Scottsdale), Batch Café and Bar (Tucson), Liquor Express (Tempe), and Gilbert Convenience Market (Gilbert). $15 per bottle sold will be given to both the James Beard Foundation and the USBG.
Founded in 2019 when his "Pops" was diagnosed with prostate cancer,  Brandon Hunt donated his bourbon collection to start the organization. In one year's time, Bourbon Charity has enlisted 2,000+ supporters whose passion for combining charity with bourbon to #drinkforachange has raised more than $200,000 for a variety of charitable causes, including: Prostate Cancer Foundation, Children's Tumor Foundation, Fisher House Foundation, Dare to Care, and charity: water. All donations are tax deductible.
"I've always felt the desire to give back and to help others, especially in light of my Pops' diagnosis," said Brandon Hunt, Founder, Bourbon Charity. "During these challenging and uncertain times as the hospitality industry struggles, our passionate and likeminded bourbon community is dedicated to making a difference."
The online fundraising model has served the organization well, especially given the current state of the world and social distancing. In addition to barrel picks, Bourbon Charity hosts several online fundraising events throughout the year, featuring rare and allocated whiskey, such as Pappy Van Winkle, Eagle Rare, Weller, Sazerac, George T. Stagg and more.
The organization's next big event is The Ultimate Bourbon Giveaway on Father's Day. Tickets are now available online through June 18, 2020 in the following denominations: $10 (25 tickets), $25 (150 tickets), or $50 (500 tickets). Each ticket affords participants a chance to win any giveaway. The drawing will take place on Father's Day, June 21, 2020.
Join the Bourbon Hood
Another way to get involved with the organization is to join the Bourbon Hood, a passionate community of monthly givers that help to ensure that every public dollar donated in the organization's online fundraisers help the supported charities. Bourbon Hood members receive ticket entries in each fundraiser as well as exclusive merchandise and discounts. For more information, visit bourbonhood.org
For more information about Bourbon Charity and to donate, visit bourboncharity.org. Follow Bourbon Charity on Facebook at https://www.facebook.com/bourboncharity and Instagram @bourboncharity
About Bourbon Charity
Bourbon Charity is a nonprofit organization of more than 2,000 supporters and growing that raise money for charity. Core supported charities include: Prostate Cancer Foundation, Children's Tumor Foundation, Fisher House Foundation, Dare to Care, and charity: water. Bourbon Charity is registered as a 501(c)(3) as Brandon's Bourbon dba Bourbon Charity and a tax exempt organization.
# # #