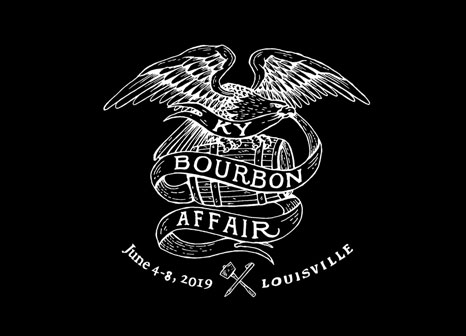 The Sixth Annual Kentucky Bourbon Affair is an intimate five-day exploration into the Kentucky's signature, and America's only native, spirit.
This is the only whiskey event that was, and is, actually created and executed by the distilleries themselves.  Bourbon lovers get to experience a one on one facetime with the legendary Bourbon Barons and get in-depth hands-on experience with the Master Distillers.  The events range from small groups of six to 300 people.
Eric Gregory, President of the Kentucky Distillers' Association: "The Kentucky Bourbon Affair is a classic, unforgettable Bourbon lover's dream.  Over 500 people will come from all over the world, many who have attending multiple years, to get a graduate course on Bourbon."
Started in 2014 to celebrate the 50th anniversary of Congress declaring Bourbon as America's only native spirit in May 1964, this event has grown doubling the number of distillers involved and the events they put on.
This year's 45 events feature behind-the-scenes tours, private barrel selections and specialty programs at the world's most iconic distilleries and famous hotspots in Louisville and throughout Kentucky.  34 events are already sold out. For more information, please visit www.kybourbonaffair.com