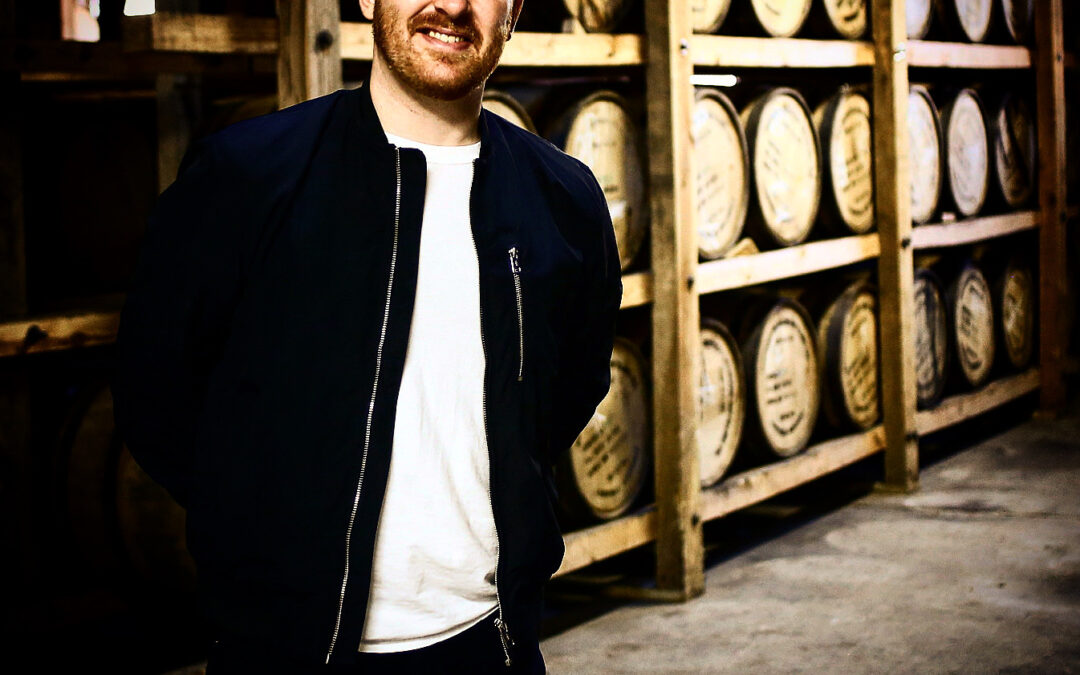 Charleston, SC (January 25, 2022) – Grain & Barrel Spirits, which develops and scales craft spirits that connect the best artisans to consumers worldwide, has appointed Will Woodington as its first National Whiskey Brand Ambassador. A long-time resident of Metro Detroit, he will be responsible for promoting the Grain & Barrel Spirits whiskey portfolio. Will's primary focus will be expanding the national footprint for the historic Chicken Cock Whiskey brand, which was established in 1856 and rose to fame as the house whiskey at The Cotton Club, one of Prohibition's most legendary speakeasies. He will also assist with marketing and sales related initiatives for Elvis and Virgil Kaine whiskeys.
Will brings considerable beverage alcohol experience to the new role, having most recently served as a Brand Ambassador for Bardstown Bourbon Company, where he oversaw on- and off-premise events and tastings. Over the past several years, he has built a respectable following as a whiskey enthusiast and social influencer via @bondedinbottles. He is also co-founder of and moderator for The Bourbon Alliance, a select group of whiskey enthusiasts who aim to shine a light on distilleries nationwide. Previously, Will worked as Channel Sales Manager at Roush Performance Products for nearly 10 years.
"Will brings substantial sales and marketing experience plus a passion for whiskey to this new role," said Matti Anttila, founder of Grain & Barrel Spirits. "He will be an excellent steward for our whiskey portfolio helping to generate national awareness and buzz."
To connect with Will, please email him at [email protected]
About Grain & Barrel Spirits
Based in Charleston, South Carolina, Grain & Barrel Spirits develops and scales craft spirits that connect the best artisans to consumers worldwide. The company's core brands include: Chicken Cock Whiskey, an historically significant whiskey brand established in Paris, Kentucky, in 1856; Dixie Vodka, the leading premium homegrown vodka produced in the Southeast; Virgil Kaine Lowcountry Whiskey; High Goal Luxury Gin, a small batch, ultra-premium gin produced in Charleston; Elvis Whiskeys, a duo of Elvis Presley-inspired whiskeys, and; Tequila Eterno Verano, a range of ultra-premium tequilas made for adventurous souls. Grain & Barrel has been named to the prestigious Inc. 5000 list of the fastest-growing privately held companies in America three years in a row. For more information, visit www.grainandbarrel.com.
# # #